2023 Volunteer Opportunities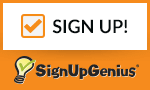 Women whose voices and visions are heard and seen help change the world. CASCADIA International Women's Film Festival debuted April 20-23, 2017 in beautiful Bellingham, Washington. Your volunteer help promotes the artistry and vision of women filmmakers by presenting exceptional films from aspiring and established women directors from around the world, inspiring young artists with educational forums, director panels, script reading critiques, and complementary activities with community partners and affiliates. You can play an important role in the festival by volunteering before, during and after the festival. 
Preview Party for Centennial Circle/Volunteers
Centennial Circle members and volunteers are invited to a Preview Party on Thursday, March 30 for a first look at this year's official film selections and Honored Guest for the 2023 festival. CASCADIA will host a volunteer orientation meeting prior to the festival. If you're a Centennial Circle contributor watch for details in an upcoming email invitation. Those who volunteer for this year's festival by March 30 will also receive an invitation to join us for this special evening. Volunteer coordinator Lynda Moore is working on the sign up sheets now so that you can select the job and times that you'd like. To volunteer email volunteers@cascadiafilmfest.org. 
Other Easy Ways To Support CASCADIA
AMAZON SMILE
Use this link to select CASCADIA to receive a portion of your purchase every time you buy something on #AmazonSmile.
FRED MEYER REWARDS
Use the code RX089 every time you shop at Fred Meyer's to donate your reward points to CASCADIA. Click this link, for more information.