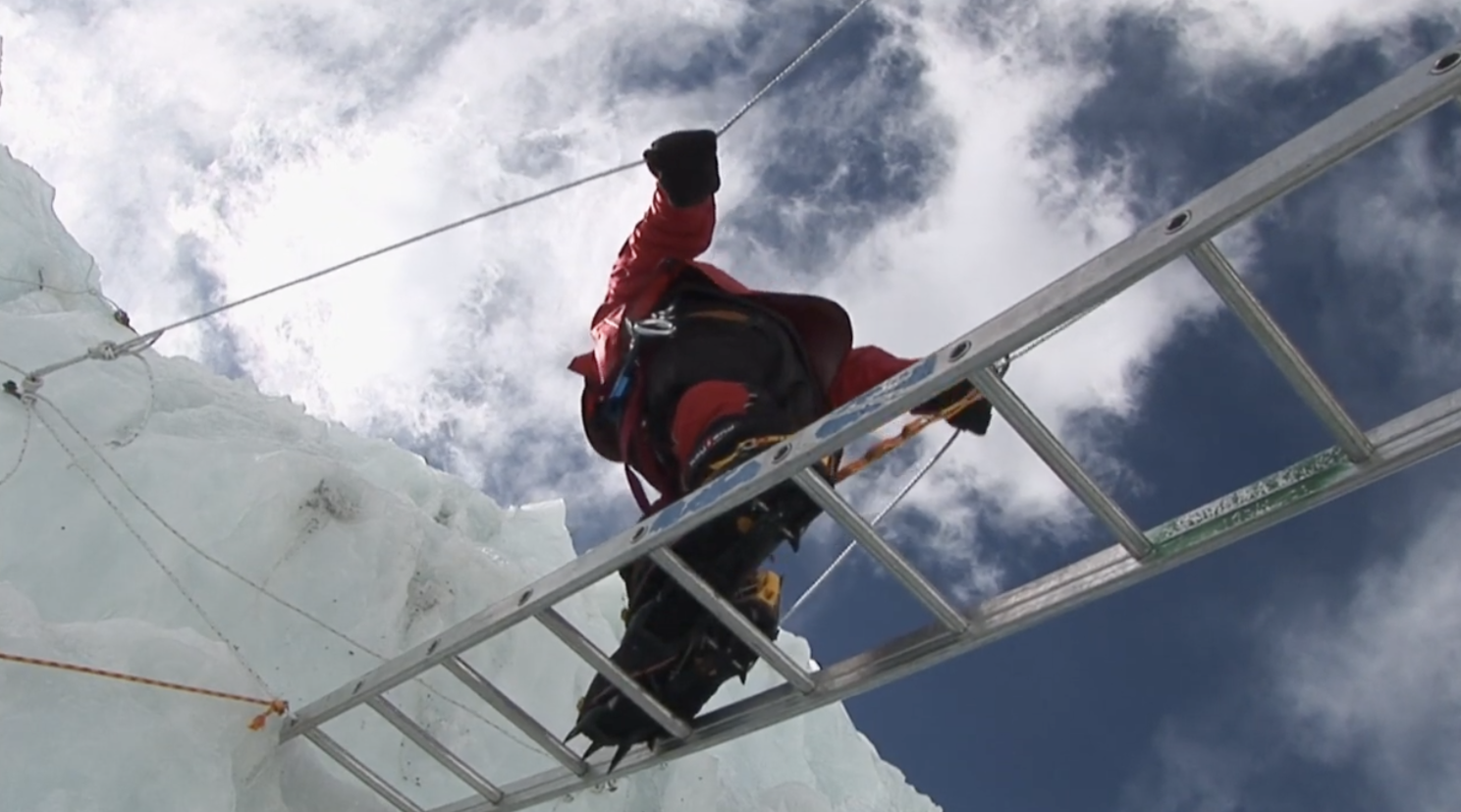 Film Documents The Journey Of First Nepalese Woman to Summit Mt. Everest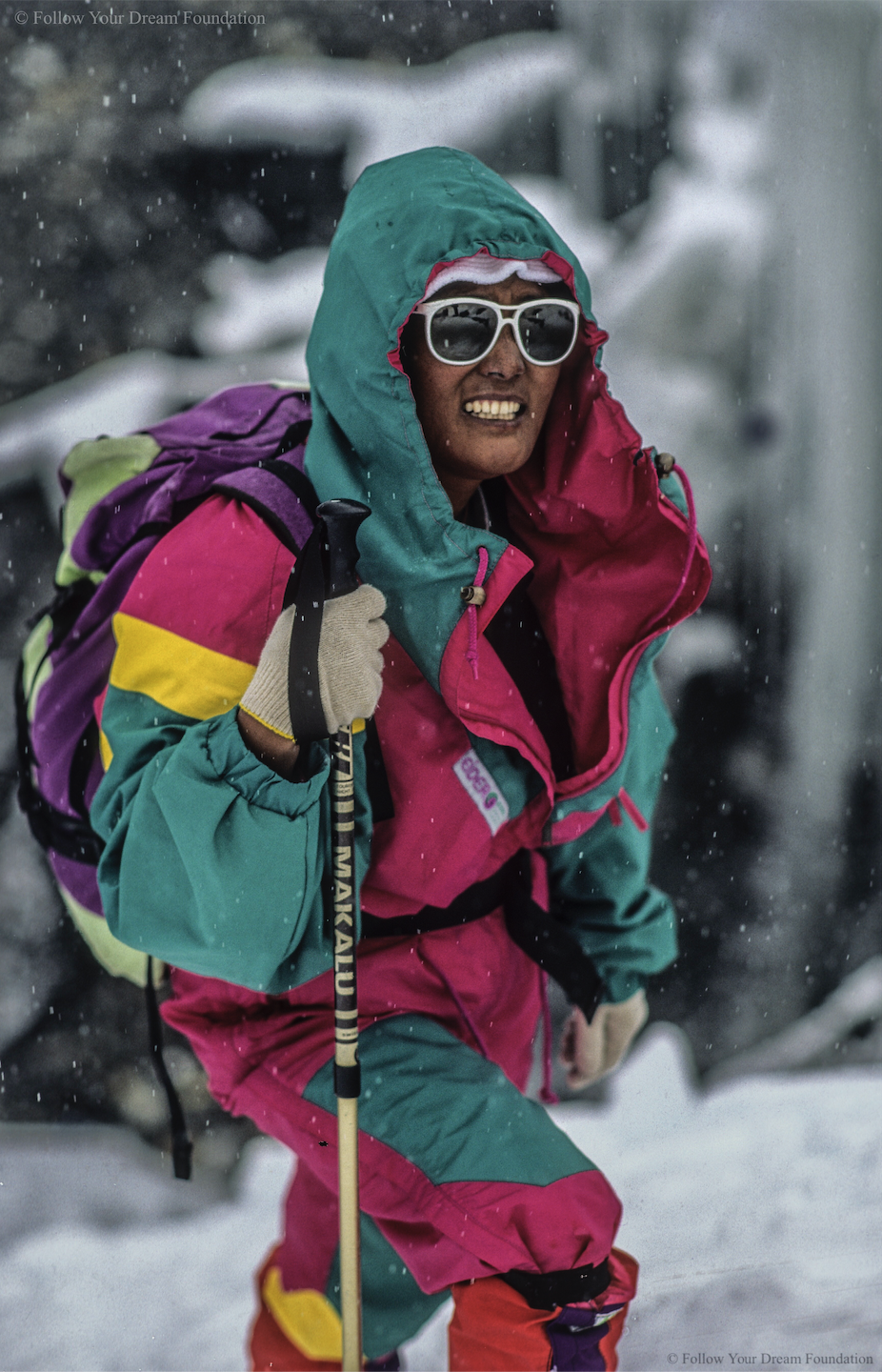 She had courage. She had incredible strength. She inspired a nation yet few know the story of Pasang Lhamu Sherpa's historic story to become the first Nepalese woman to summit Everest in 1993. CASCADIA is proud to present the Pacific Northwest Premiere of the documentary about this remarkable woman in Nancy Svendsen's feature directorial debut: "Pasang: In the Shadow of Everest."
As an uneducated, Indigenous woman and a Buddhist in a Hindu kingdom, Pasang's dream to scale the legendary mountain pits her against family, foreign climbers, her own government, and nature itself. Her determined pursuit of Everest plays out within the context of her nation's quest for democracy and the emergence of the commercial climbing industry. As told by the Nepalis who knew her, by some of the world's most notable alpinists, and by Pasang herself, her historic quest would transfix her country and uplift a new generation's belief in its possibilities.
Ten Years from Story to Screen
Director Nancy Svendsen first learned of Pasang's amazing story ten years ago from her brother-in-law, Dorjee Sherpa, Pasang's oldest brother, who appears in the film. Both will be in attendance, along with anthropologist Pasang Yangjee Sherpa, who's also in the film, to talk with the audience at the screening Saturday, May 14 at 6:30 p.m. at the Pickford Film Center.
"'I hope people see that she was a complex woman awakened to her role as an inspirational leader at a time of great change," Svendsen told Women and Hollywood's Rachel Montpelier. "Amidst her country's tumultuous politics and the postcolonial attitudes of the international climbing elite, her courage to face mounting obstacles inspired her country."
The film is included in your All Access Pass. Film tickets may also be purchased individually here.
Continue the Conversation at Directors' Party
After the film, join Svendsen and other CASCADIA directors for more conversation, food, and fun at the Directors' Party where the festival laurels will also be presented. This year's party will take place Saturday, May 14 at Makeworth Market, 1201 State St. from 8:30 p.m. to 11 p.m.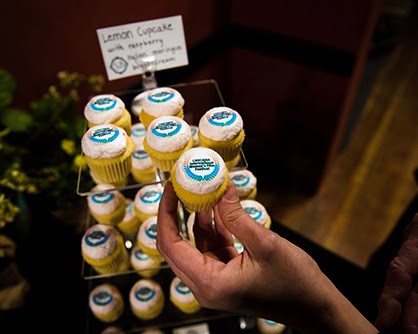 Tickets can be purchased here for $25 and include access to the party to mix and mingle with the directors, late-night snacks and desserts by Evolve, Leaf, and Ladle, and others with music by DJ Aireekah of Glyter Lyfe. Wine, beer, coffee, and soft drinks will also be available for purchase separately that evening. Proof of vaccination is required for entry. Come celebrate with CASCADIA this year's directors and the festival's return to the theatre!      
BUY Your Festival Passes/Tickets Now!
Passes and individual tickets for both the in-person festival, May 12-15, and the online festival, May 19-30, are on sale now here. We encourage you to buy your passes and tickets for the In-Person Festival now. Seating at the Pickford is limited and we expect films to sell out. All-Access Pass holders will receive priority seating at every film but must be present 15 minutes prior to the film start time to claim their seat. Unclaimed seats may be sold after that time.
All attendees must show proof of vaccination prior to entry to the theatre. Masks also may be required by the theater.